News
NEWS ARTICLE: High Amplitude Electromagnetic Fields: A New Player in Dermatology
Next Steps in Derm, in partnership with ODAC Dermatology, Aesthetic and Surgical Conference, interviewed Dr. E. Victor Ross, Director of the Scripps Clinic Laser and Cosmetic Dermatology Center in San Diego, CA, on the use of high amplitude electromagnetic fields for the management of common dermatologic concerns. Watch as he shares how Nano-Pulse Stimulation (NPS) is being used to treat sebaceous hyperplasia, warts, and seborrheic keratoses.
Further Reading
Nano-Pulse Stimulation (NPS) therapy applies nanosecond pulsed electric fields to cells and tissues. It is a nonthermal modality that uses ultrashort pulses of electrical energy in the nanosecond domain. The cellular response to this therapy can be quite varied depending on the number of pulses applied and the total energy delivered. Reviewed in this study are some clinical trial data describing the effects of NPS therapy on normal skin as well as three different skin lesions as part of the first commercial application of this technology. NPS therapy has been found to clear seborrheic keratosis lesions with an 82% efficacy and sebaceous gland hyperplasia with a 99.5% efficacy. Pilot studies on warts indicated that 60% of the NPS-treated warts were completely cleared within 60 days. NPS therapy can be used to treat cellular lesions in the epidermis and dermis without affecting noncellular components such as collagen and fibrin. Read the full article¹ here.
About Dr. Ross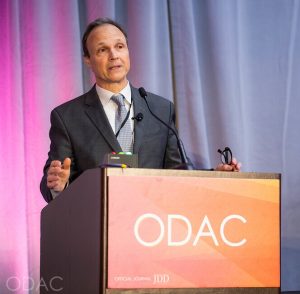 E. Victor Ross, MD, is a dermatologist specializing in laser surgery of the skin. He uses a broad array of technologies to reduce red and brown skin lesions, wrinkles and unwanted hair, improve spider veins of the legs and improve the appearance of scars, including acne scars. In addition to his clinical practice, Dr. Ross conducts research on novel approaches to skin rejuvenation. Dr. Ross was the first Navy-sponsored fellow in photomedicine and lasers at Massachusetts General Hospital, where he conducted research and clinical trials in photodynamic therapy and novel laser applications. He was honored with the prestigious Chairman of the Joint Chiefs of Staff Award for Excellence in Military Medicine. Dr. Ross was elected president of the American Society for Laser Medicine and Surgery (ASLMS), the world's largest professional organization dedicated to promoting excellence in patient care. He was recognized by the American Society for Laser Medicine and Surgery (ASLMS) with the Caroline and William Mark Memorial Award, as well as the Leon Goldman Award, for his lifetime contributions to research. Presently, he is the director of the Scripps Clinic Laser and Cosmetic Dermatology Center and a frequent lecturer at national and international meetings on cutaneous laser medicine.
References